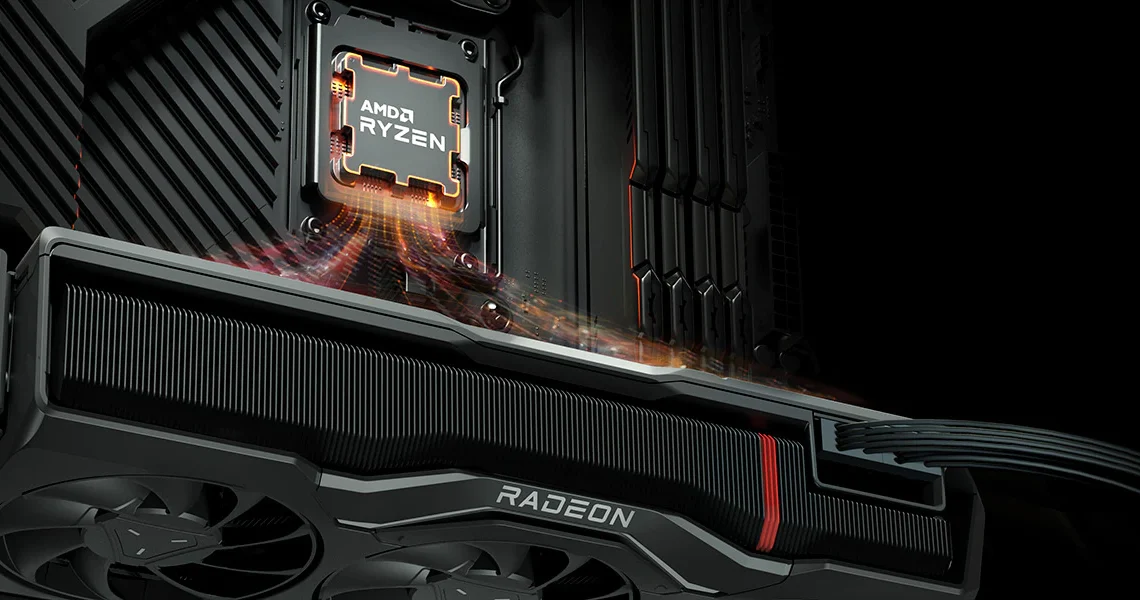 December 16, 2022
The AMD RX 7900 XTX: A Top-of-the-Line Graphics Card with Impressive Performance and Features
The AMD RX 7900 XTX is a new flagship graphics card that promises to outperform the more expensive NVIDIA RTX 4080 in rasterized games and offer competitive ray tracing performance. It is part of the company's new RX 7000 series of graphics cards, which are built on the RDNA 3 architecture. This represents a significant improvement over the previous RDNA 2 architecture, with a focus on increasing power efficiency and performance.
One of the key selling points of the RX 7900 XTX is its performance. With 6144 stream processors and a boost clock of up to 2500 MHz, this graphics card is capable of delivering smooth, high-quality graphics for even the most demanding games. It also supports ray tracing, which allows for more realistic lighting and shadow effects in games, as well as AMD FidelityFX™ Super Resolution, which uses cutting-edge upscaling algorithms to improve the performance and image quality of games.
In terms of physical construction, the RX 7900 XTX utilizes a chiplet-based design, with a 300mm² Graphics Compute Die based on TSMC's 5nm node and six 37mm² Memory Cache Dies. This results in a total of 57.7 billion transistors and a highly efficient GPU. The Navi 31 GPU has 96 Compute Units, each with 64 Steam Processors, for a total of 6144 shaders, 96 Ray Accelerators, and 192 ROPs. The RX 7900 XTX also has 24GB of GDDR6 memory and a memory bandwidth of 960 GB/s, with a 384-bit memory interface.
One of the standout features of the RX 7900 XTX is its power efficiency. With a claimed increase of 54% in performance per watt versus the previous RDNA 2 architecture, this graphics card is able to deliver impressive performance while using less power. This not only helps to reduce the overall cost of running the GPU, but it also helps to reduce the impact on the environment.
Overall, the AMD RX 7900 XTX is a powerful and feature-packed graphics card that is well-suited for gamers and PC enthusiasts who demand the best in performance and efficiency. While it does come with a premium price tag, it offers a lot of value for money, with a range of advanced features and capabilities that make it stand out from the competition. If you're in the market for a new graphics card and are willing to pay a bit extra for top-of-the-line performance, the RX 7900 XTX is definitely worth considering.