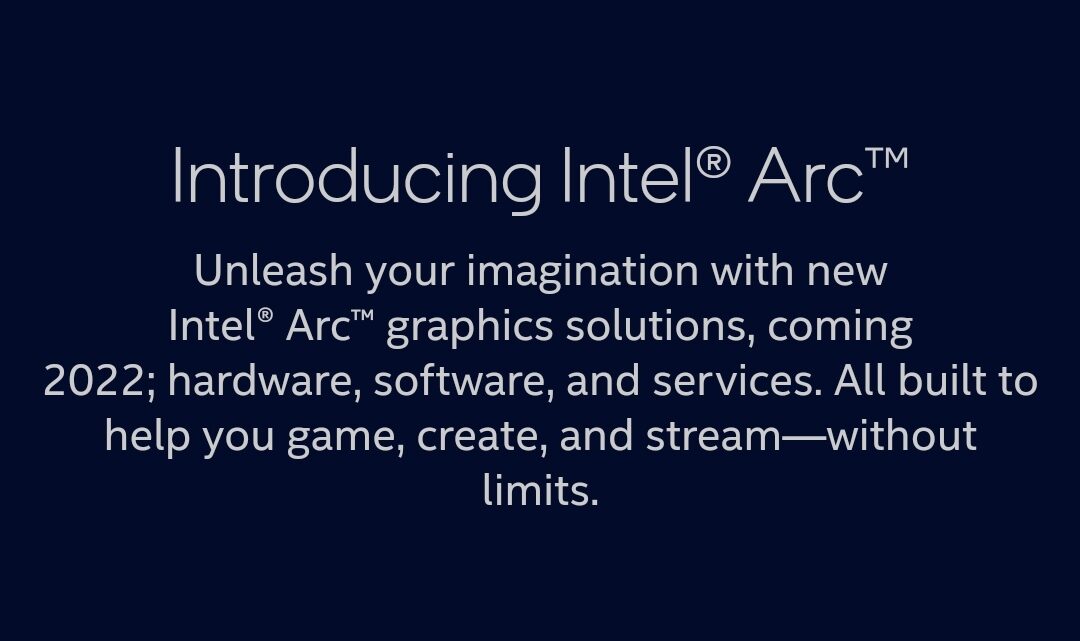 January 4, 2022
Is Intel Arc GPU Unready?
Intel Arc's website seems to have been updated recently. Previously the website mentioned that Arc GPU was to launch in Q1 2022. Intel has since silently removed "Q1" in various parts of the page. This leaves us wondering whether Intel is unable to keep it's promise of releasing the GPUs in the first quarter of the year.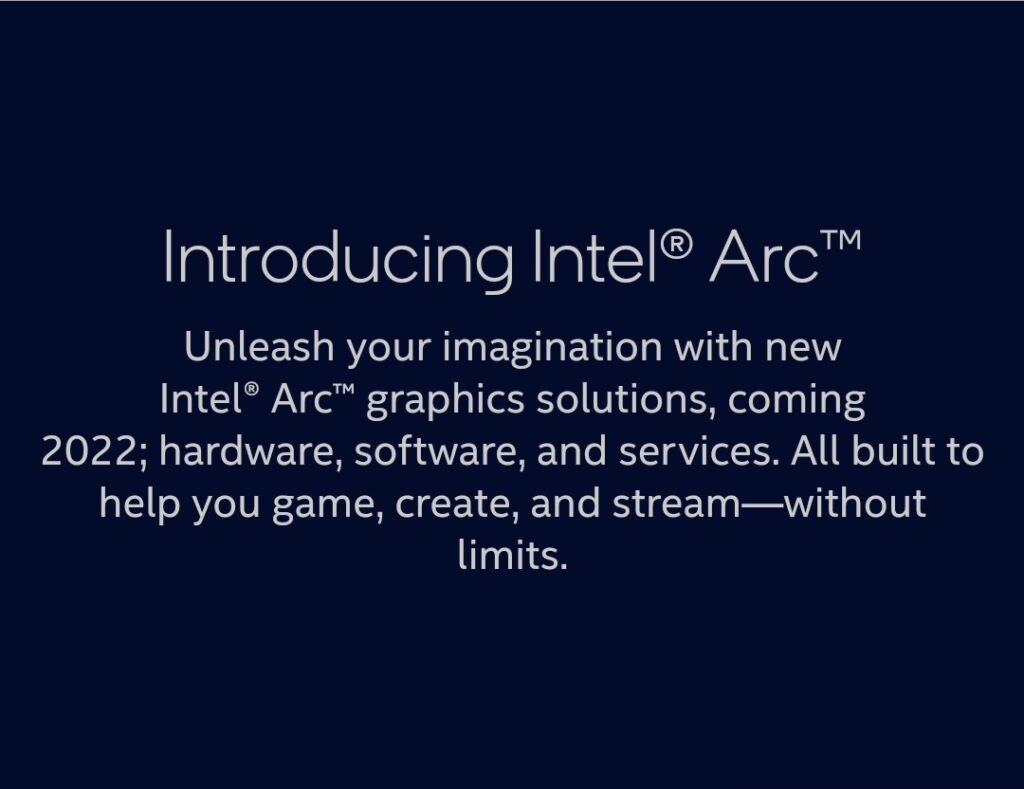 To add to this, during CES 2022, Intel mentioned that we should await the upcoming Intel VISion event on 10th May 2022. Could this event be related to the Arc GPUs? Does this mean that we'll have to wait till Q2 to see these GPUs?
Well, this could all be speculative. Intel has already told us that Intel Arc GPUs have already been shipped to OEMs and hasn't mentioned any delays related to the release. We can only wait and see hoping that Intel will keep it's word.